PLASTIC SERVICES
& EQUIPMENT

Hygroscopic Material - Moisture Retaining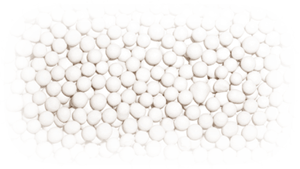 Plastic materials that absorb moisture from the air are called Hygroscopic plastics. The most common types of these materials would include Nylon (PA), Polycarbonate (PC), and Polyethylene Teraphthalate (PET).

Questions and Answers


Question:

So why, as a plastics molder, do I need to know this?

Answer:

While having this moisture contained within the plastic may seem like a small aspect of processing, when not properly accounted for or controlled, it can make it nearly impossible to produce good plastic parts.

Question:

C'mon, how can moisture stop me from making good parts?

Answer:

Actually in two distinct ways. First, if you have ever battled a problem with drooling or spitting, the problem is compounded when adding moisture. It can prevent the machine from getting into cycle and staying at a consistent cycle.

Secondly, if splay, silver streaking, and degradation in the final product is your problem, moisture can play a huge role.

Question:

Ok, enough with the layman version, get technical with me. What does moisture do to the plastic?

Answer:

Because plastic at the molecular level is simply a long string of atoms that are formed under polymerization. When hygroscopic plastic resin, which contains too much moisture is processed, the long chains are broken and subsequently will yield lower final part properties.

Question:

So I know I don't want an excess of moisture in my parts, how do I get it out?

Answer:

The most predominate method used in the plastic industry is the use of Hot Air Desiccant Dryers. Warm dry air is circulated through plastic either on the press in the hopper or in an auxiliary hopper and then transferred to the machine hopper. With the material properly dried, problems with drool, splay, silver streaking and degradation can be minimized.

Question:

What is desiccant?

Answer:

Desiccant is a porous spherical pellet that can absorb moisture from air at high rates. Desiccant dried air can produce dew points of –40 and lower.

Question:

How often should I replace my desiccant?

Answer:

The best way to schedule and handle desiccant replacement is to put it right into your Preventative Maintenance schedule. Typically once per year will allow adequate drying of plastic materials. The preferred time to change desiccant is before Spring (February or March) when moisture levels start to rise.
Click here for more information on Desiccant

Your Next Barrel or Screw Is On Our Shelf...
Call Today! 800-627-1033
Home | Request A Quote | Place An Order | Product Index
Barrels & Screws | Electrical Products | Hose & Fittings | Molding Accessories
About PS&E | Terms & Conditions | Credit Application
Contact Us | Online Catalog

PLASTIC SERVICES & EQUIPMENT

Fax: 800-482-4059 | E-mail: sales@servicesforplastics.com | Address: 7925 N. Clinton St., Fort Wayne, IN 46825-3113, USA
Contact Webmaster regarding content or link problems.
Copyright 1997 - 2023. Plastic Services & Equipment. All rights reserved.