PLASTIC SERVICES
& EQUIPMENT
Blanket Purchasing Program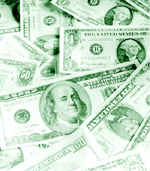 HUGE SAVINGS
THAT LAST ALL YEAR LONG
Large Volume Pricing doesn't have to mean buying more than you need. Now you can have increased buying power, while buying products as you need them. With PS&E's Blanket Purchasing Program, you will receive:

Lowest Prices
Quick Delivery
Convenience (Process ONE Purchase Order for the entire year!)
No Minimum Quantity Requirements
Available for All PS&E Products

Place a Blanket Purchase Order for up to a 6-month time period, and PS&E will inventory the items for you. Estabish your usage and monthly quantity releases, and PS&E will give you the maximum quantity breaks for these items. It's simple, convenient and the easiest way to drastically cut costs.


EXAMPLE:

Brown Knit Jersey Gloves
Part No.
239
Description:
Heavy Weight Brown Knit Jersey Gloves
Catalog Price:
$10.00 per dozen pair
Quantity Needed:
100 dozen pair
Normal Purchase Price: $10.00 x 100 dozen pair = $1000.00

BLANKET PURCHASE PRICE: $8.95 x 100 dozen pair = $895.00 (YOU SAVE: $105.00)


There's no need to buy in bulk when you just don't have the space. Save time, money, and floor space with a Blanket Purchase Order. Call us today to place a Blanket Purchase Order.

Cancellation of any blanket orders must be submitted in writing and approved 30 days prior to next scheduled release. Cancellation fees may apply.

Your Next Barrel or Screw Is On Our Shelf...
Call Today! 800-627-1033
Home | Request A Quote | Place An Order | Product Index
Barrels & Screws | Electrical Products | Hose & Fittings | Molding Accessories
About PS&E | Terms & Conditions | Credit Application
Contact Us | Online Catalog

PLASTIC SERVICES & EQUIPMENT

Fax: 800-482-4059 | E-mail: sales@servicesforplastics.com | Address: 7925 N. Clinton St., Fort Wayne, IN 46825-3113, USA
Contact Webmaster regarding content or link problems.
Copyright 1997 - 2023. Plastic Services & Equipment. All rights reserved.