PLASTIC SERVICES
& EQUIPMENT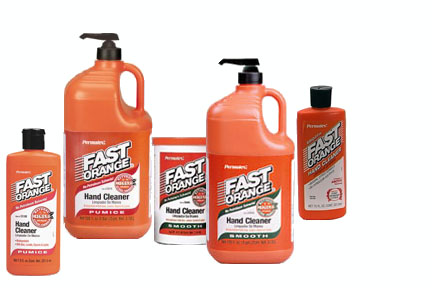 FAST ORANGE® is the world's best fresh smelling, citrus-based hand cleaner that cleans your hands quickly and naturally. FAST ORANGE® gently removes the toughest dirt, grime, grease, resins, ink, paint, glue, and rubber gasket and tile cements. Exclusively formulated with Corn Huskers Lotion®, FAST ORANGE® contains lanolin, aloe, Vitamin E, and jojoba to moisturize the skin. Buy the best hand cleaner today.


Natural citrus formula.
No petroleum solvents.
Works great with or without water.
Contains extra fine pumice.
Biodegradable and non-toxic.
Fresh citrus smell.
Packaging: Sold in 7.5 ounce bottles, 1 gallon bottles, and 4.5 lb. tubs.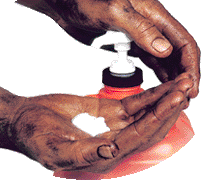 PART
NO.
DESCRIPTION
FO1
1 gal. Bottle w/ Pump Dispenser (Pumice)
FO1SF
1 gal. Bottle w/ Pump Dispenser (Smooth)
FO75
7.5 fluid oz. Bottle (Pumice)
FO75SF
7.5 fluid oz. Bottle (Smooth)
FO45CF
4.5 lbs. Tub (Cream)

Your Next Barrel or Screw Is On Our Shelf...
Call Today! 800-627-1033
Home | Request A Quote | Place An Order | Product Index
Barrels & Screws | Electrical Products | Hose & Fittings | Molding Accessories
About PS&E | Terms & Conditions | Credit Application
Contact Us | Request A Catalog | Online Catalog

PLASTIC SERVICES & EQUIPMENT

Fax: 800-482-4059 | E-mail: sales@servicesforplastics.com | Address: 7925 N. Clinton St., Fort Wayne, IN 46825-3113, USA
Contact Webmaster regarding content or link problems.
Copyright 1997 - 2023. Plastic Services & Equipment. All rights reserved.